Welcome to PyxWise
News Aug 2012
Aug 29, 2012
Jack Kieffer from Autism Plugged In was kind enough to offer to review Simplex Spelling HD - Dolch Sight Words. We're thrilled that he really loved it. You can check out the full review on the Autism Plugged In website.
"The Hint Button is one of the biggest reasons why I love this spelling application. When the user taps it, a small silver button will appear under the spaces where the designated letters in the word are to show up. Tapping on these small silver buttons will bring up possible combinations for the phonic that the particular letter represents."
Aug 27, 2012
We are pleased to announce that today Simplex Spelling Phonics 1 won a Academics' Choice™ Smart Media Award. Highlights are included below from one of the Academics' Choice Awards Reviewers.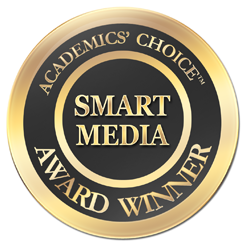 "Understanding the sounds attached to letters and learning to sound out words are necessary skills for students to become independent readers. Simplex Spelling Phonics 1 makes it easy for students to practice these critical skills while boosting confidence. The app helps bridge the gap between phonemic awareness and phonics. 450 high-frequency words are taught in forty-two spelling lists focused on specific concepts such as short vowel sounds, long vowel sounds, phonograms (letters that represent the sound such as "–ump" in bump), and diphthongs (gliding vowels such as cow).

The interface is clean and the navigation is simple enough for a child to work independently without a teacher or parent (after the student views the helpful introduction lesson). A soothing voice prompt presents the word to spell and then uses the word in a sentence. After the student attempts to spell the spoken word by clicking or dragging and dropping letters into the tiles provided, color-coded letter tiles reveal incorrect / placement issues allowing the student to achieve success on every word presented. A hint button presents letter-sound correspondence, phonetic spelling variations, and offers help sounding out the word. The app allows multiple users to save their progress and provides tracking for teachers and parents to review. The app even supports U.K., Canadian and U.S. English. It's a great value too!

The hint button and color-coded feedback were the apps best features. These two elements allowed students to gain mastery quickly and work independently."
Aug 26, 2012
EmergingEdTech.com has featured Simplex Spelling Phonics 1 in their list of "8 Highly Recommended iPad Apps for Homeschoolers". Be sure to check out the entire article on their website.
Aug 8/2012
AppySmarts has also now reviewed Simplex Spelling Phonics 1. AppySmarts has really liked our entire series of Simplex Spelling apps, giving "Phonics 1" an excellent rating of 87/100 and an "Editor's Favorite" award. Check out the full review for more details.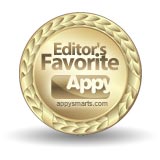 "Bottom line: an excellent choice for teachers and parents (you may want to check out the other apps from the 'Simplex Spelling' series, too)."
Aug 3/2012
We are excited to announce that Apple has now featured Simplex Spelling Phonics 1 under the "Education->Spelling & Grammar" section of the US App Store.