Welcome to PyxWise
News Jan 2012
Jan 27/2012
Today 148Apps posted the winners of their 2011 Best App Ever awards. More than 1,500,000 votes were cast this year in this people's choice awards. We are thrilled that Simplex Spelling HD came in 2nd place in the "Best Special Needs App" category. We are honoured that Simplex Spelling is making such a positive impact in helping all children to spell and read.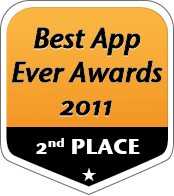 Jan 25/2012
Common Sense Media has reviewed Simplex Spelling Phonics 1 giving it 4/5 stars and rating it as appropriate for kids ages 6 and up.

"The quizzes are encouraging and challenging, and the voice commands are clear and calm."

"This app is for people who want a well-planned spelling curriculum that combines high-use words, basic old-fashioned phonics with clear instructions, and easy use."
Jan 23/2012
John from The Wired Homeschool recently posted a review of Simplex Spelling Phonics 1. We're thrilled that homeschoolers are finding our spelling apps so helpful.
"It seems like the folks over at Pyxwise Software can't stop making great apps for the iPhone and iPad."

"The interface is still easy to use and hints help the user along the way if he or she gets stuck on a particular word."

"This is a great app for teaching your children to spell. A great tool for car-schooling when you're driving around town."
Jan 16/2012
The review site AppSparkle recently reviewed Simplex Spelling HD giving it 4.5/5 stars.

"While playing with the words and the app, kids never feel the pressure to learn. Shortly you'll start witnessing the language improvement in your kids."

"When you start using the app – you feel that you've started using the app, when in fact you're actually learning how to use the app."

"Simplex Spelling is a great learning app for the kids."

"the app has tremendous potential and is too good to be missed."

We are thrilled to announce that Apps For Homeschooling recently listed their reader's choice awards for educational apps of 2011 and Simplex Spelling Phonics 1 was voted a favorite by their website readers.
Jan 5/2012
148Apps has posted their list of finalists for their 2011 Best App Ever awards and Simplex Spelling HD is a finalist in their "Best Special Needs App" category! You can click on the image below to vote for Simplex Spelling HD.
Vote for Simplex Spelling HD - English ... for Best Special Needs App
Jennifer Bogart from Apps For Homeschooling has also posted the Top 10 viewed apps from their site for 2011 and Simplex Spelling Phonics 1 came in fourth place!
The User Group News Network Infomanager has listed Simplex Spelling Phonics 1 as one of their highly recommended apps for educational learning for a new year. Saying that
"Simplex Spelling takes phonics education to a new level."
Jan 4/2012
A few new reviews of our Simplex Spelling apps were posted over the Christmas break.
The iPhone mom has reviewed Simplex Spelling Phonics 1. Below are a few quotes from the iPhone mom review.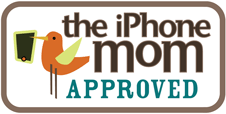 "Simplex Spelling was marvelous to begin with and I think the dedicated focus on phonics makes this app a powerful teaching tool."

"it's the little extras that set Simplex Spelling apart. It's quite wonderful. If children get stuck on a word there is a hunt button that reveals phonics hints. For each letter they can see the letter and letter combinations that make the sound needed for the word. The correct one is shown in —[blue] so it's easily identifiable but I like that children get to see all of the phonograms and sounds."

"Simplex Spelling Phonics 1 also has the interactive tutorial found in the original Simplex Spelling. Here the app's features are turned into a spelling list. As children go through this first spelling list they will also be learning how to use all of the features in the app. It's one of the most effective tutorials I've used."

"If you're looking for a solid, educational spelling app that will build confidence in your child, this is one for you."
John from The Wired Homeschool also recently reviewed our first spelling app Simplex Spelling HD.
"Right from the start I was impressed with the app. The tutorial is fantastic and leads kids through the use of the application while teaching them how to spell."

"The positive reinforcement and hints help the user along toward their goal of spelling each word."

"My kids have asked me repeatedly [to] play the game. I never thought they'd be so enthusiastic about spelling."

"I can confidently recommend this app."
The brand new site GeekGirl Apps recently reviewed both Simplex Spelling HD and Simplex Spelling Phonics 1 giving them 4/5 stars.
"We especially like using the "Hint" button, even when hints are not necessary. This option allows the user to see a dropdown list of available letters that could make the desired sound to complete the word."

"The app helps users see phonics in action in real time, as they put together words."

"this multisensory experience really helps reinforce learning."

"Words are used in the context of a sentence. This helps users decode contextual meaning to improve vocabulary and is also helpful when the app is used in conjunction with other exercises, like handwriting and Speech Therapy."

"The app is fun to use and easy to understand."