Welcome to PyxWise
News April 2012
June 28/2012
John from The Wired Homeschool recently posted his review of Simplex Spelling Phonics 2. A few quotes are listed below, but check out the full review for more details.

"Simplex Spelling Phonics 2 picks up where the first app left off and provides the same fun learning experience for students of all ages."

"One other thing that's really nice about Phonics 2 it's accessibility to older students as well as the young. This means the ESL students and other adult students can benefit from using this app without having to wade through over-cheerful characters, pink unicorns, and rainbows."

"I think you'll find that Simplex Spelling Phonics 2 is a must-have if you have children who need some help with spelling."

"Simplex Spelling Phonics 2 is as impressive as its predecessor and all the other products offered by Pyxwise."
June 22/2012
The iPhone Mom, Heather Leister, was kind enough to post her review of Simplex Spelling Phonics 2. We're thrilled that Heather once again given Simplex Spelling her stamp of approval.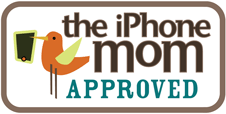 "I've mentioned the Simplex Spelling apps on the website before, they are great apps that take a thorough approach to breaking down words and helping children through the spelling process."

"Each of the lists comes with a spelling lesson that teaches a basic concept. So in addition to practicing their spelling children will be learning fundamental spelling rules."

"one of my favorite features in the Simplex series – the way they handle the introduction to the app and the explanation of its features."
The review site AppySmarts recently posted their review of Simplex Spelling Phonics 2 awarding it their "Editor's Favorite" badge.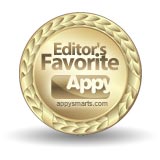 "Bottom line: an excellent choice for teachers and parents."
June 15/2012
We are pleased to announce that Apple has featured Simplex Spelling Phonics 2 as "New & Noteworthy" under the education category in the US and 18 countries.
Also, Mitchell Cogert from the site "Kids Best iPad Apps" was kind enough to put together a short demonstration video of Simplex Spelling Phonics 2 on his "Top Ten New & Noteworthy" list. There is a slight audio stutter in the video, but Mitchell assures me that it was an audio recording issue and not an issue with the app itself.
June 11/2012
Mary Fitz recently "highly recommended" Simplex Spelling Phonics 2 in the review she posted on her site Listen.Talk.Draw. Mary is a Speech Language Pathologist with 34 years of experience. Mary's favorite area of speech therapy is working with language disorders, learning disabilities and children with a diagnosis of autism.
"The app used color coded boxes to help the speller identify the problem and the type of problem. I like this for all students but it is of particular help for students with special needs."

"My third graders on the autism spectrum loved this app. We worked on pronunciation and vocabulary while doing the spelling exercises."

"I highly recommend this app. I am going to recommend it to our AT team for our school district."

June 1/2012
iHeartThisApp posted their review of Simplex Spelling Phonics 2 today. Check out the full review on their site for more details.

"Simplex Spelling Phonics 2 is an excellent learning tool for pre-elementary to elementary students to improve their English spelling and reading skills. This app is an invaluable tool for parents who want their children to have an edge going into school or for teachers who want to enrich their students' learning experience."

"Among the loads of features this application has, it allows for multiple user profiles and statistics tracking for each profile. The app can keep track of what words or lessons have been mastered or need more practice. Parents, guardians, or teachers can define what "mastered" is through the settings and be able to constantly keep track or their children's progress. Your children will definitely be using and learning from this very educational app for a long time."

"The app has an excellent Introduction module that explains what the app is, what users have to do, and what the buttons functions are within each page."