Welcome to PyxWise
News Mar 2013
March 19, 2013
Wynsum Arts was kind enough to write an article about how Simplex Spelling came to be. Be sure to check it out along with the other great apps they have discovered that have really helped people with autism and other special needs. Wynsum Arts also has an app called i.AM Search that allows you to create a custom profile for each child that helps parents and educators sort through the thousands of possible apps for the one that's exactly right for a child's specific needs.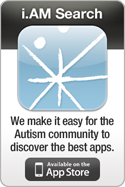 March 4, 2013
BestAppsForKids recently reviewed Simplex Spelling Phonics - Advanced Phonograms giving it 4.5/5. Check out their full review here.

"The design elements used in Advanced Phonograms come together nicely to create a positive learning environment; colors and sounds will not distract, narration is easy to understand and user feedback is always positive. A design that is likely to appeal to most in the targeted audience."

"Advanced Phonograms is a universal app loaded with features and content. The high quality design works well on either device. The ability to create and customize up to 40 user accounts makes this a great value for families or schools. With over 750 words it's not likely that you will run out of content quickly; rather it is an app that has some longevity on your device."