Welcome to PyxWise
News Nov 2011
November 25/2011
Pyxwise Software is pleased to announce that our next spelling app Simplex Spelling Phonics 1 has gone gold and has been submitted to Apple for review. Look for it on the App Store in the near future.

Join the AppyBlackFriday event hosted by Technology In Special Education. Pyxwise Software will be there giving away free copies of Simplex Spelling HD.
November 19/2011
Teachers With Apps has posted a review of Simplex Spelling HD. Teachers With Apps was founded by two lifelong educators with the goal of being a credible resource for quality educational apps, so it is an honour that they chose to review Simplex Spelling HD.

"Lisa's goal is to take academically challenging work and present it in a clear and concise manner. Simplex Spelling does just that, using the original 220 Dolch Sight Words. This app provides leveled lists to practice spelling skills with complete ease."

"Simplex Spelling enables the student to build each word phonetically using the built in "reverse phonics" hint system"
November 18/2011
Join the Smart Apps For Kids open house tomorrow. It is going all day long and Pyxwise will be there to give away 15 copies of Simplex Spelling HD to some lucky people. There will also be hundreds of other developers giving away educational apps and other prizes. Stop by and check it out.
November 16/2011
KinderTown has selected Simplex Spelling HD to be featured in their KinderTown app. KinderTown helps busy parents find only the best educational apps for kids ages 3-6 years old. Before an educational app can appear in KinderTown, it is tested and reviewed by educators, parents, and children. The app must meet high standards in educational value, ease of use, engagement value, design features, artwork, cost, and shelf life. Pyxwise is honoured that Simplex Spelling HD has been selected.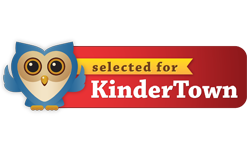 November 14/2011
Crazy Mikes Apps has recently reviewed Simplex Spelling HD giving it 4.5/5 heads. Following are a few comments from Crazy Mike's review.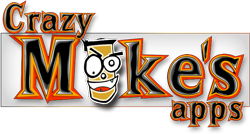 "Simplex Spelling HD, by Pyxwise Software Inc., is an award-winning iOS universal education app that makes the process of learning spelling super simple, and at the same time improves your child's reading skills."

"This application was thoughtfully developed with children in mind; it has a clear and easy explanation of how the application works, immediately upon entering the app in the introduction."

"I wish I had had this application back in primary and secondary school, when I was learning semantics — I am sure I would have done much better than I did."

"The app uses phonics and reverse phonics to help teach young children, remedial readers, and those learning English as a second language, with a complete immersive spelling approach."

"This app is a great learning tool for a family or classroom, has a multiple users function, and allows for statistics tracking and progress."
November 13/2011
Common Sense Media has reviewed Simplex Spelling HD giving it 4/5 stars and rating it as appropriate for kids ages 6 and up.

November 5/2011
Mobile iEducator was kind enough to take the time to review Simplex Spelling HD and has given it 4.5/5 stars! The review has also been posted on I Education Apps Review. A few comments from the review are included below.

"Simplex Spelling HD is incredibly easy to use."

"But what is great about Simplex Spelling HD is that the phonogram for each letter combination that makes that sound, single or multiple letters, is provided for each word."

"Multiple users can be added to the app making it perfect for a household or classroom that has fewer iPads than children."

"In addition to learning the sight words, which increases reading ability, students are supported with positive feedback (whether they used the hint button or not) helping to build confidence as well. Simplex Spelling HD is an excellent tool to support literacy and help young readers grow!"