Welcome to PyxWise
News Oct 2012
Oct 30, 2012
BridgingApps, a site that focuses on using technology to help those with special needs, was kind enough to perform a trial with their students using "Simplex Spelling HD - Dolch Sight Words" and they have posted their review. Please stop by and check out the great BridgingApps site.
"This app has a great feature that allows the student to press the "hint" button and each letter sound is given to the student as well an audio button that repeats the word the student is spelling."

"We have used this app with students with Autism spectrum disorders, who are functioning between a kindergarten and second grade grade-level. Every student enjoys positive reinforcement and this app provides a word of encouragement after each word is mastered. It also allows teachers and students to see the list of words mastered, as well as words that they have yet to master and still need to work on."

"This is a great app to change up the day-to-day routine of practicing Dolch words, increasing vocabulary and promoting independence."
Oct 24, 2012
Tracy Braatz over at BestAppsForKids was kind enough to review Simplex Spelling Phonics 2 giving it 4.5/5 and an Editor's Choice award. Check out their full review here.

"Simplex Spelling Phonics 2 is like having your own personal tutoring sessions."

"Simplex Spelling Phonics 2 has a design that makes it appealing to all ages. It is easy to navigate and includes plenty of in-app assistance for parents or teachers customizing the app or children using it to improve their spelling. Color choices used in the design of the app are very pleasing, as are the sound effects and narration."
Oct 3, 2012
The review site fun2tap reviews apps in English and German and recently posted a review of Simplex Spelling Phonics 2 giving it 4.5/5 stars.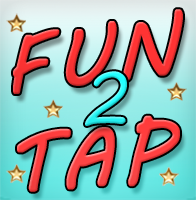 "This App provides an engaging and enjoyable way to practice English spelling and reading skills"

"Simplex Spelling 2 will help your children gain confidence with spelling and reading."