Welcome to PyxWise
News May 2012
May 31/2012
Best10Apps has now also recommended Simplex Spelling Phonics 1 and Simplex Spelling HD posting reviews of both spelling apps and giving both apps their "Editor's Pick" Award.
Simplex Spelling Phonics 1
"Simplex Spelling Phonics 1 - English is a useful education app for students even for Autism and dyslexia users. It will give students a new and happy learning experience."

"I really recommend this!"
Simplex Spelling HD:
"Simplex Spelling HD - Learn How To Spell Dolch Sight Words With Reverse Phonics is such an amazing spelling exercise app. It has many unique and stunning features that you can't miss."
May 29/2012
The very reputable duo of Jayne Clare and Anne Rachel from Teachers With Apps were kind enough to recently post a review of Simplex Spelling Phonics 2 on their site. We are thrilled that they liked our latest app so much. The goal of Teachers With Apps is to be a credible resource for quality educational apps.

"No other literacy apps are this comprehensive."

"Over and over Pyxwise has produced top-notch material and always takes the time to perfect their apps with updates. Simplex Spelling Phonics 2 was well researched and every detail has been attended to with the utmost care."

"Simplex Spelling Phonics 2, by Pyxwise Software, has just made their stellar collection of educational apps even better, A wonderful addition to their already wonderful repertoire, and a perfect segue from Simplex Spelling Phonics 1."
The great folks at A4cwsn (Apps For Children with Special Needs) have recently featured all of our Simplex Spelling apps. Gary James was kind enough to make demo videos describing each of our apps and Tobi Price (an assistant school principal) shared his thoughts and impressions with reviews of all of our apps. A few quotes from Tobi's reviews are included below. A4cwsn is committed to helping the families and carers of children with special needs and the wider community of educators and therapists who support them, by producing videos that demonstrate how products designed to educate children and build their life skills really work from a user perspective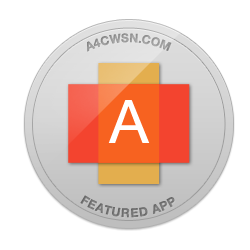 This app is very well made, easy to use, and engaging. Simplex Spelling would be especially useful in the classroom for teachers.

Technology pessimists in education will say that students using iPads are just playing games. Apps, like this one, that give teachers data to show student's progress help prove the pessimists wrong.

Great for student's who are working in the TIER process to improve their spelling skills. Couple the structured content with the progress monitoring that is already built in and you have a powerful tool to use in the classroom.

There are NO pop up adds or in app purchases cluttering up the screen. This way students can focus on the content and teacher's won't have to worry.

I could list many more reasons why teachers and parents would love this app. The thing that stands out the most to me is the amount of content you are getting for the price. Most apps don't offer as much as Simplex Spelling does. I will be sharing this with other parents and teachers in my building. This app is worth the money, and I believe will help your child.
Crazy Mike over at Crazy Mikes Apps recently posted his review of Simplex Spelling Phonics 2 giving it 4.5/5 heads. Some quotes from the review are included below, but we recommend that you also go and check out the full review and demo video.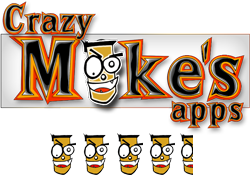 "Now, kids can easily learn how to spell with the use of this app on an iPhone, iPad, or iPod Touch — and have some fun, as well as virtual help while doing so. More than that, this app makes the task of learning spelling much more engaging, which makes learning to spell less of a chore that kids don't want to do. The app has great instruction all the way around, from starting a lesson, during a lesson, to explaining what each spelling learning task is about."

"Practice mode is especially good for kids trying a harder lesson, which helps encourage them before keeping score. Another outstanding feature of this app is that it can accommodate up to 40 different users — making it great for schools, large groups, or families, and at the price of only $4.99 — a huge value. Simplex Spelling Phonics 2 Syllables is an excellent iOS spelling application that is sure to help any child spell and read better — maybe even win a spelling bee."
Amanda Backof an ASHA certified Speech Language Pathologist (SLP) with 12 years of experience was kind enough to post a review of our Simplex Spelling apps (Phonics 1 & 2 ) on her site "Speech Language Neighborhood". They are Amanda's "Speech Therapy App(s) of the Week."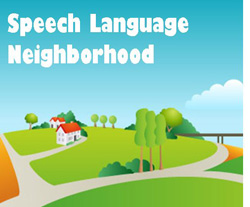 "Every week, I search through thousands of apps on iTunes looking for "The One". The one app that will help me teach phonics to struggling middle school students."

"WOW!!!! I found my miracle app (which seems like a little much to say, but it's true) in Simplex Spelling 2 (and 1) Phonics! Not only does this app help students learn spelling constructs, but it also teaches all of the sounds in words which will, fingers crossed, result in increased decoding skills. It looks mature for middle school students and provides lots and lots of practice. It separates consonant blends into single sounds (Hooray!) and every vowel combination and sound variation are well represented (i.e., the sound "o" can be spelled o, oa, oe, ow, o_e, etc). During the spelling activity, you can access all of the sound variations via the "hint" buttons."
May 28/2012
Best10Apps has recommended Simplex Spelling Phonics 2 and have given it their "Editor's Pick" Award.
"Simplex Spelling Phonics 2 Syllables - Spell To Read is one of then best education app[s] for users to improve English spelling and reading skills. With it, English is just a piece of cake."
May 27/2012
We are thrilled that Apple has featured two of our apps this week on the app store.
Simplex Spelling HD - Dolch Sight Words With Reverse Phonics has been featured by Apple as New & Noteworthy in 17 countries under the Education category. In addition it has been featured under Education->English in 3 countries and Education->Grammar & Vocabulary in another 2 countries.
Simplex Spelling Phonics 1 has also been featured by Apple under "Words for the Wise" in the Education category for both the US and Canada.
May 25/2012

We are excited to announce that Simplex Spelling Phonics 2 for iPad®, iPhone® 3GS, iPhone 4 and iPod touch® (3rd and 4th generation) is available starting today on the App StoreSM. For a limited time, in celebration of our launch, Pyxwise Software is offering Simplex Spelling Phonics 2 for only $0.99, 80% off of the regular price of $4.99. Get it now!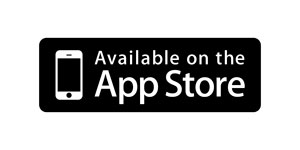 Some additional exciting news is that yesterday Apple featured both of our other spellings apps in the App Store. Simplex Spelling HD - Dolch Sight Words as "New & Noteworthy" in the US and 17 countries and Simplex Spelling Phonics 1 under their "Words for the Wise" category in both the US and Canada under the education category.
Carolina Nugent, Director of Education for the educational app store KinderTown, was kind enough to post a blog feature today with some positive things to say about Simplex Spelling Phonics 2. Carolina Nugent is an expert in early childhood education with nearly a decade of experience in public schools and private early childhood programs. As the Director of Education at KinderTown, an educational app store that helps busy parents find the best apps for young kids, she's evaluated more than 1,000 apps for kids. KinderTown has selected Simplex Spelling Phonics 2 to to be featured in their KinderTown app next week.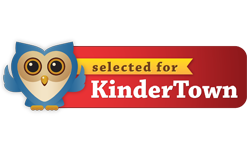 '"Simplex Spelling Phonics 2 Syllables" is the app I wish I had in the classroom over the last few years to recommend to parents and to use. It provides solutions to struggles both parents and teachers face. Also, as a reviewer, the app stands out in many ways as doing something different and valuable for our kids and families.'

"Simplex Spelling has a feedback method that rivals anything a teacher can do in the classroom. "

"Simplex Spelling is an app that understands that what teachers are taught in their training programs is knowledge that should be shared with parents too. Each of the 54 lessons has a short phonics lesson and complete word list that gets parents involved in the learning. All the knowledge is given to the user so they can apply it on and off the app."

"Enjoy using Simplex Spelling Phonics 2 and watching your child blossom with this excellent phonics and spelling experience."
In addition we are also honored that SpecialNeeds.com has chosen Simplex Spelling Phonics 2 as their "App of the Day" today. Check out the full article by Cara Batema on SpecialNeeds.com.

"Simplex Spelling Phonics 2 is bigger and better, with over 650 high frequency words in 54 lessons."

"Simplex Spelling Phonics 2 is an intensive app, and parents, educators, and students get a great deal. The app covers hundreds of high frequency words, and the app improves literacy, spelling, and phonemic awareness, all of which are necessary skills. Through an engaging game atmosphere, children will love testing and improving these skills. Simplex Spelling follows a progression and allows for mastering of spelling skills, so it can meet children on their individual levels and needs."
May 24/2012
Pyxwise is pleased to announce that "Simplex Spelling Phonics 2 Syllables - Spell To Read" will available for download from the App Store starting tomorrow. We'll be celebrating our launch as a part of this weeks Moms With App App Friday event. All of our apps will be heavily discounted on Friday May 25th to celebrate the launch of our latest app. Stop by and check out all the great app deals from developers at tomorrows MWA App Friday FB event.
May 18/2012
Pyxwise is pleased to announce that Simplex Spelling Phonics 2 has gone gold and is awaiting approval from Apple. It will become available to download from the App Store in the near future. We will be releasing additional information about Simplex Spelling Phonics 2 over the next little while, so check back soon to see what we've been working on.

May 17/2012
The fine people over at BridgingApps were kind enough to perform a trial with their students using Simplex Spelling Phonics 1 and have posted a review. BridgingApps felt that Simplex Spelling works well for "English Language Arts Reading Foundational Skills" for the Common Core Standards. Please stop by their great site to check out the full review.
"We have trialed this app with developmentally disabled students on a second grade level, and it has been successful. Students like to see the words they have mastered and words they need to work on. Teachers and therapists will love the ability to adjust the students' level based on the data they are able to track."

May 16/2012
Sharon Heuscher from the Parent's Choice Foundation recently gave Simplex Spelling Phonics 1 their "Parents' Choice Approved Award" recommending it for children 5 to 8 years of age. Established in 1978, Parents' Choice is the nation's oldest nonprofit guide to quality children's media and toys. The Foundation's purpose is to search out and recommend products that help kids grow – imaginatively, physically, morally and mentally—fairly priced products that are fun, safe and socially sound. It is a great honor that the Parents' Choice Foundation chose Simplex Spelling Phonics 1 for this award and we are very thankful.
"The app guides children through each lesson and corresponding list with easy-to-understand pleasant voice prompts."
Nell Wulfhart from SMATOOS was kind enough to recently review Simplex Spelling Phonics 1. SMATOOS is a dynamic online news site that covers the convergence of education and technology trends worldwide. SMATOOS is a one-stop-shop for students, educators and techies.

"Simplex Spelling Phonics 1 is an easy to use app that provides phonetics-based spelling lists to your child."

"Teachers and parents will benefit from the app since memorization of sight words should not be the only strategy used for spelling lessons. Phonetic spelling is also helpful for early readers who need to sound out words."