Welcome to PyxWise
Latest News
October 25/2011
Pyxwise has released a 1.3 version update for both versions of our new spelling app Simplex Spelling (HD and the Free Lite versions). In this update we have made a number of improvements including some changes based on the valuable feedback that we received from Andrea Gardner at Applicable2U:

- The letter colors have been updated to use a blue/red Montessori coloring theme.
- Information about the backspace key was added to the help menu.
- A contextually relevant spelling rule was added for letter doubling at the end of single syllable words.
- A contextually relevant spelling rule was added for letter doubling used to protect a vowel sound in multiple syllable words.
October 21/2011
Lunchbox Reviews has posted information about Simplex Spelling HD and has given it a rating of 5/5 stars.
Andrew K from Hub Pages has listed Simplex Spelling HD at the top of his list of "The Best Kids Educational iPhone Apps". Andrew states:
"I have decided to start the list with this amazing iPhone application. It is intended to improve spelling skills of kids. This application expands vocabulary of kids significantly and provides an easy and interesting way to learn new words. So, playing this iPhone app kids will improve their vocabulary and learn how to spell words correctly. Simply know that this great iPhone app can bring a lot of advantages to child development of your kids."


October 10/2011
Apple has recently featured Simplex Spelling HD in a number of new places including What's Hot in the United States as well as the Grammar and Vocabulary sections in Austria, Germany, France, Nederland, Belgium, Luxemburg and Switzerland.
October 1/2011
Pyxwise is pleased to announce that Simplex Spelling HD for iPad reached #8 overall in the US App Store yesterday under the Education category and #4 in Canada. The iPhone rankings in the same category reached #12 in the US and #22 in Canada. Simplex Spelling HD has also continued to be featured under What's Hot in Canada with a rating of #18 in Education, #6 in Educational Games and #22 in the Kids Games category.
September 30/2011
Three new reviews for Simplex Spelling HD have been posted since last night.
The first review is from Technology in (Spl) Education,a site that collects and shares tools for the enhancement of technology in education with an emphasis in Special education. Siva and a special ed teacher Donna gave their opinions of Simplex Spelling HD.
"Simplex Spelling – If you have Spelling Goals in your IEP, then this [is] the app for you."

"Simplex Spelling – The name says Spelling but we found it is more than that. It is not only a great spelling app but also teaches the word usage/phonics and more"

"Wonderful app…great for kindergarten and up! Easy to use, great record keeping and the sentences spoken for the word to be spelled are clear and well written."
The second review is from Andrea Gardner over at Applicable2U a review blog of iPad and iTouch applications that relate to educators and parents. Andrea has been a teacher for many years with a very impressive background that includes a focus on integrating technology into classrooms. Her review has also been posted over at I Education Apps Review.
"If you happen to have a young child just learning or is in need of support with their sight words, then Simplex Spelling HD is the way to go!!! Its name says it all, it's very simplex. Applicable2U has explored a number of spelling applications, and this is the best one yet."

"While experiencing this application, Applicable2U felt like we are a part of an interactive spelling bee."

"Currently, it is selling in your iTunes library for $6.99. Some might say that it is a lot of money, but the academic results that you will see in your student or child will be amazing."

"Simplex Spelling uses a reverse phonics approach, but it is certainly not reverse in its thinking as it heads in the right direction of teaching our young population to spell towards the future of reading."

"Whether you have a kindergartener or late elementary aged student(s) or child(ren), Simplex Spelling HD is applicable to you. Start your download today by clicking here."
The third review is from Fun Educational Apps a site that was established to give you a better chance to find the great educational apps for kids in amongst the overwhelming amount of educational apps that are available on the App Store.
"Simplex Spelling HD is a top spelling app for kids. It is well done and uses a unique "reverse phonics" approach that will teach your kids how to spell English high frequency words giving them a solid foundation to spell and read."

"if you are looking for a top educational app to support your kids learning, you may want to check out Simplex Spelling HD."

"The focus is on learning, but all well done. Kids will find the program easy to follow and use."

"It is one these top apps that greatly support kids learning. All is clear and the interface will engage and stimulate your kids."

"Overall, it is fantastic educational app that will definitely help and support your kids learning. It can be used by all children at home, in the classroom and ideal for home-schooling."
Today is also App Friday over at Moms With Apps and Simplex Spelling HD is one of the featured apps on sale for $0.99. That's more than 85% off of the regular $6.99 price. Pick up a copy now while it is on sale.

September 28/2011
iHeartThisApp and AppsForHomeschooling are both doing giveaways of Simplex Spelling HD this week. Click the images below for more information. AppsForHomeschooling is also having a huge Grand Opening celebration all this week and is giving away a huge number of prizes.
September 26/2011
Jennifer Bogart over at AppsForHomeschooling let me know today that Simplex Spelling HD has earned their coveted Golden App award!
September 26/2011
Pyxwise Software today released Simplex Spelling Lite, a free lite version of our Simplex Spelling HD application that contains over 50 new high frequency words making the Lite version a beautiful compliment to the full version of Simplex Spelling HD.

September 23/2011
A site in Holland called the "Kids Apps Awards - video review site" has reviewed Simplex Spelling HD giving it 5/5 stars in all areas and categorizing Simplex Spelling as an "Award Winning Educational App". Earning Simplex Spelling one of their "Educational Awards"! There is more information in English about the review on their raffle page where you can enter to win a free copy of Simplex Spelling HD. The site is raffling off some free promotional codes at the end of next week for Simplex Spelling HD.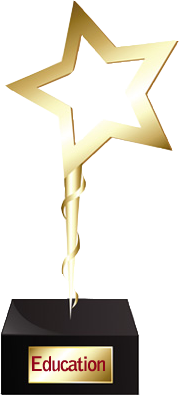 September 22/2011
Apps for iPads has posted a review of Simplex Spelling HD today.

"If you have a child or an ESL friend learning to spell in our English language I would recommend installing Simplex Spelling HD app for iPads, iPhone and iPod Touch today!"

"If you have a child that is learning to spell or you or a friend is trying to learn or master the English language we suggest trying out the Simplex Spelling HD app for iPads. Developed by Pyxwise Software, Inc. it is a simple-to-use app that anyone can jump right into to begin learning to spell and master spelling rules."
September 20/2011
Today the iPhone mom has given a glowing review of Simplex Spelling HD. Below are a few quotes from the iPhone mom review.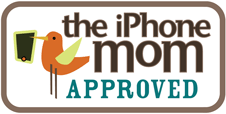 'If "tremendous" was a Dolch sight word then you would find it in Simplex Spelling HD and it would be right at home because this is a tremendous spelling app!'

"The app begins with one of the best help features that I've ever seen in an educational app."

"I was absolutely pleased with Simplex Spelling HD. Everything about the app feels like it's been done in such a way as to build confidence and spelling success. Bravo!"
September 18/2011
Simplex Spelling HD made it onto the front page of the "What's Hot" list for both iPhone and iPad under the Games->Education(#12/and currently #9) section for Canada yesterday.
September 14/2011
Thank you Apple Greece! Pyxwise is excited to announce that today Simplex Spelling HD has been featured in the "New and Noteworthy" section on the Greek App Store for both iPhone and iPad.
September 14/2011
iHeartThisApp has posted their review of Simplex Spelling HD. Here are a few of the things that iHeartThisApp had to say about Simplex Spelling HD.

"There is a very powerful hint system within the app that doesn't just give away the answer but helps the child get to the correct answer."

"Simplex Spelling HD is a very powerful spelling app that will help your kids with the 220 sight words needed to improve their reading ability."

"This app supports multiple user accounts which is very useful for families with multiple kids or for teachers who have several students. Parents / teachers can easily monitor the progress of their kids because the app has tracking features which lets the adults know how the child is performing on each word. "
Pyxwise will also be giving away some free copies of Simplex Spelling HD. See the Simplex Spelling product page for more details on how you can get a free copy.
September 13/2011
The Online Mom has posted an article about the site Apps For Homeschooling in which Jennifer Bogart recommends her favourite apps. Simplex Spelling HD being one of them!
September 11/2011
Thank you Canada! Today Simplex Spelling HD has been listed in many of the "What's Hot" lists on the Canadian App Store. It can be found for both iPhone and iPad under, Games->Education->What's hot(#32/#49), and Games->Kids->What's Hot(#73/#102). Simplex Spelling HD also shows up for iPhone under Education->What's Hot (#98).
September 9/2011
The new app review site AppsforHomeschooling posted a very positive review of Simplex Spelling HD today giving it 5/5 apples! Jennifer Bogart of AppsforHomeschooling had the following things to say about Simplex Spelling.

"Simplex Spelling HD uses incredibly rich, educationally sound, and powerful tools to teach high frequency words. With 220 words included and the wealth of tracking tools it provides, it is well worth the price."

"The method used – dictation followed by tapping and dragging of letters into the correct order within a word – is incredibly effective at teaching spelling and the combination of the easily accessed phonics hints makes Simplex Spelling a very powerful tool for direct instruction. It is very easy for children to learn directly from the app without parental input beyond assigning a spelling list for each session or asking them to review a certain list."

"The use of phonics is both intuitive and a bit playful – it is fun for my daughter to be able to explore the different potential options for a certain sound using the hints feature."
September 7/2011
Pyxwise received some very valuable feedback on how to improve Simplex Spelling and today released a new 1.1.1 update. The new update improves the way the "review" functionality works by adding a "Missed words" feature to the Main Menu. Now after reaching the end of a spelling list, the student can go back and practice just the words that were not mastered simply by clicking on the "Missed words" button.
September 4/2011
iPadAppsReviewer posted a review of Simplex Spelling HD today giving it 4.5/5 stars! Paula Garde of iPadAppsReviewer had the following to say about Simplex Spelling.
"Simplex Spelling is a powerful tool that enhances children's spelling and reading skills. With its simple yet effective approach, kids could have fun while learning the most important words in English."
September 3/2011
In response to customer feedback, we've added a new section containing a complete listing of all the word lists contained in Simplex Spelling HD.
September 2/2011
On September 1st, Simplex Spelling HD was the #8 ranked paid iPad app in the Educational category on the New Zealand App Store! Pyxwise would like to thank all our customers for their support.
September 1/2011
To celebrate the positive reviews that Simplex Spelling HD is receiving from the media, Pyxwise Software is having a "Back to School" sale from now through Sunday September 4th, 2011. Simplex Spelling HD has been marked down from the regular price of $6.99 to a new lower price of $2.99. A savings of nearly 60%. Hurry and take advantage of this great sale while it lasts.
August 31/2011
The premier iPad focused website PadGadget gave Simplex Spelling HD their PadGadget Recommended seal of approval with a 4/5 star rating. Following are some of the positive things that Jillian had to say in the PadGadget review.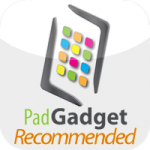 "If anybody in your life is learning to spell, this is a fantastically simple little app that could really help."

"The interface is foolproof. It is very easy to use and the narration is crystal clear."

"The instructions are easy enough that a school-aged child will be able to understand and follow them correctly."
August 29/2011
We're very excited that our new Simplex Spelling HD app has just been featured on The Daily App Show. Here are some of the great things Jerad Hill had to say about Simplex Spelling HD.

"If you are looking for a great spelling app, feature packed for your iPad, Simplex Spelling HD is your app."

"It's a beautiful app in its functionality."

"This is an app that you're going to spend some time in."

"I think you're really going to love this app."

"Its not only just teaching you how to spell the words, it teaches you why they are spelled a certain way, so that you have a good understanding."

"You can use this as a tool for your children, or if you're a teacher you can use this as a tool as well."

"This is a great tool to have. "

"This app is very well put together. It is very feature packed. Those features are kept out of the way and easily organized so that way it is not confusing to use this app."
Click here or the image above to see the video reviews for iPad and iPhone.
August 22/2011
We've updated the Simplex Spelling HD page. It now includes a link to some of the background theory behind the Simplex Spelling approach, and new screen shots have been included.
August 17/2011
We are excited to announce that Simplex Spelling HD for iPad®, iPhone® 3GS, iPhone 4 and iPod touch® (3rd and 4th generation) is now available on the App StoreSM.
August 11/2011
We've been working away on our next project for a long time now and we are very excited about it. Simplex Spelling HD is a program that helps people learn how to spell English words. It should be available soon for iPad and iPhone devices.
May 22/2011
We've now also made a free "Lite" version of KosmicKapture named "KosmicKapture Lite" available for the BlackBerry PlayBook®.
May 10/2011
KosmicKapture for the BlackBerry PlayBook® is now available for download from the BlackBerry App World™ storefront.